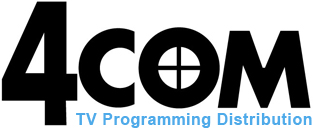 Take advantage of our insight and experience. Avoid the pitfalls in content acquisition.
4COM makes access to television programming services fast, easy and worry free.
You can rely on our professional staff to manage the administration of your satellite TV programming so you have more of that precious time you need to succeed.
Cable systems are unique with a need for a variety of programming.
4COM delivers the best and most popular programming services available.
Know your options
4COM has been an authorized distributor of television networks to qualified video system operators since 1994.
4COM has built its reputation on a personalized level of customer service unlike any other.
Expanding an existing lineup or building a system from the ground up.
Transferring from another company or direct programmer agreements.
Quick turnaround for authorizing programming.
Support for reauthorization requests.
Professional, knowledgeable and competitive
Make your first call to the programming providers with the most experienced and dedicated staff of industry professionals.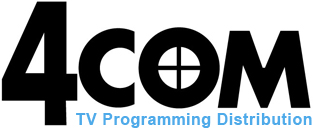 Tyna Hinds / President

Day to day operations can take up much of Ms. Hinds' time as company president. Even though Tyna talks directly to more customers in one day than most company presidents do in a year.

Her decades long experience has taught her that if you want to really know your business, talk to your customers.

To operate successfully for so many years in a constantly changing business landscape, Tyna Hinds has become a master of not only thoroughly understanding the complicated language of legal minutia, but maintains an ability to unburden and simplify information in easy to understand language.

Tyna's ability to cut through the clutter and get to each customer's unique benefits and the specifics involved with programming rights, potential rate issues and channel lineups is why Tyna is so popular with her customers.

It may seem a bit unusual for a company president to be so in touch with her customer base on a daily basis. Since day one, Tyna's goal has always been the building and maintenance of long term relationships with her customers and staying in close with the programmers to ensure 4COM has the latest and greatest distribution rights…..

Another reason 4Com has been serving it's cable operators for 24 years and still counting.


Close
Jeff Maxwell / CEO

It is not a stretch to say that Jeff Maxwell has been a pioneer in the cableTV distribution business since 1985.

One of the first players in cable's specialized niche off-chutes, Jeff helped craft cable programmer distribution agreements that were amenable to both the newly specialized area of private cable operations and major programmers like HBO, Viacom, ESPN, Discovery and more. Jeff developed and maintained close ties with all of the top programmers and continues to enjoy many of those relationships today.

Developing the language and negotiations that go into hundreds of agreements ultimately pays off for all of 4COM customers in a variety of ways. Mainly, Jeff's vast experience in virtually all aspects of the cableTV world helps others grasp the unusual intricacies of the business.

Jeff's meticulous understanding of C-Band, MMDS, DBS Transport, IP Transport and Broadband distinguishes him from the other cable programming distributors to informed connector of valued information and growth.


Close
We welcome the opportunity to discuss your cable TV programming needs.

Our staff has been providing cable tv program services since 1984.